In India, there are definitely many people who want their products to be certified by the government. Additionally, they would like to know how to apply for BIS registration and what the process will be. Our mission is to help millions of Indians/foreigners sell their products in the Indian market with safety marks.
The Government of India issues a Marking License i.e., BIS Registration/License Number for BIS CRS. It is a 7-8 digit number issued to the production plant for the identification of a product
The purpose of the Bureau of Indian Standards (BIS) is to provide the Indian public with quality products that comply with the BIS certification requirements. Products are also tested and certified by the Bureau of Indian Standards. In addition to assuring the safety and quality of products for use and consumption, the Bureau of Indian Standards also promotes the import of safe, quality, globally acceptable products.
How to get BIS Registration Number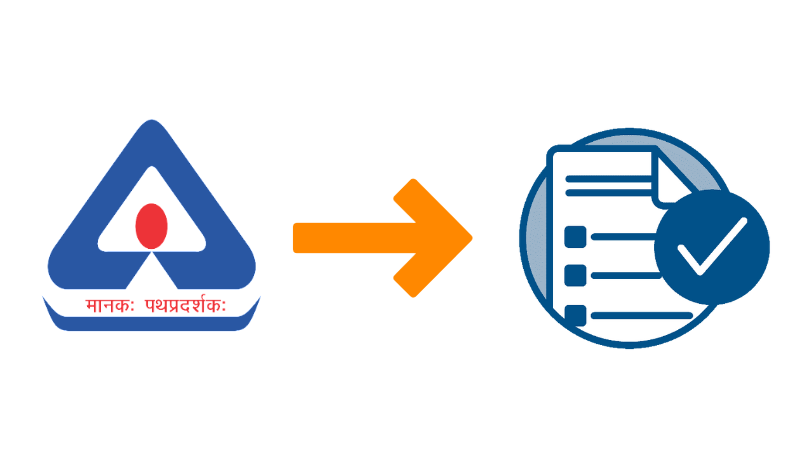 Here are the steps to follow to get a registration number:
Step 1: Samples should be submitted to a BIS-certified lab
The certification process for electronic products. In this regard, OEMs or manufacturers need to test their products in BIS-recognized laboratories. Laboratory services are as follows: fee-based. Depending on the product, the fee may vary.
Step 2: Testing the sample and issuing the report. It generally takes a few weeks for the testing process to be completed. After the inspection, the laboratory tests the sample for consumer suitability and then issues the Test Report. The underlying lab will issue a non-conformity report if the sample does not meet its requirements.
Step 3: Include the test results and requested fees in the application, This test report, must be submitted with the application to the respective regional office of BIS. In addition to the application form and other documents, application fees also need to be remitted.
Step 4: Inspection and certification of final documents As the last step, after all the requested documentation has been provided & the BIS officials have finished their documents verification facility manually. Before the BIS product certification for electronic products is issued, all the reports and documents will be inspected to ensure no loopholes in the overall process.
Which products require BIS Registration?
Products is required for BIS Certification are mentioned below: Electronics Games (Video) IS 616 Laptop / Notebook / Tablets. IS 13252 (Part-1) Plasma / LED / LCD TV with a Screen Size of 32 inches and above. Optical Disc Players 200W and above. Microwave Ovens. Visual Display Unit / Monitor of Screen Size of 32 inches and above. Printer / Plotters. Scanner. And more….
What is BIS Registration Number in India?
An Indian BIS Registration Number provides third parties with the guarantee of the quality, safety, and reliability of a product. Although BIS registration is a voluntary program, in India, certain products must also be BIS certified for public health reasons.
For More Details read BIS Registration and CRS